After a long period of only online meetings, REFRAME partners had the chance to enjoy a live meeting in Larnaca, Cyprus on the 15th and 16th July 2021.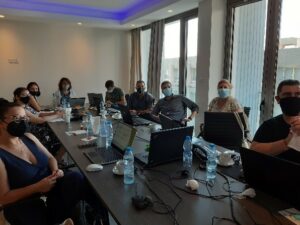 Participants reviewed the Self Rating Tool progress and discussed the next phases of the project, regarding the Training Course and the Circular Economy Framework.
The outcome of this two-year (2020-2022) project – funded through EU "Strategic Partnership" program – is the preparation of a learning package and methodology to support SMEs to deal with the risks and successfully transit form linear to circular economy.